How it works ?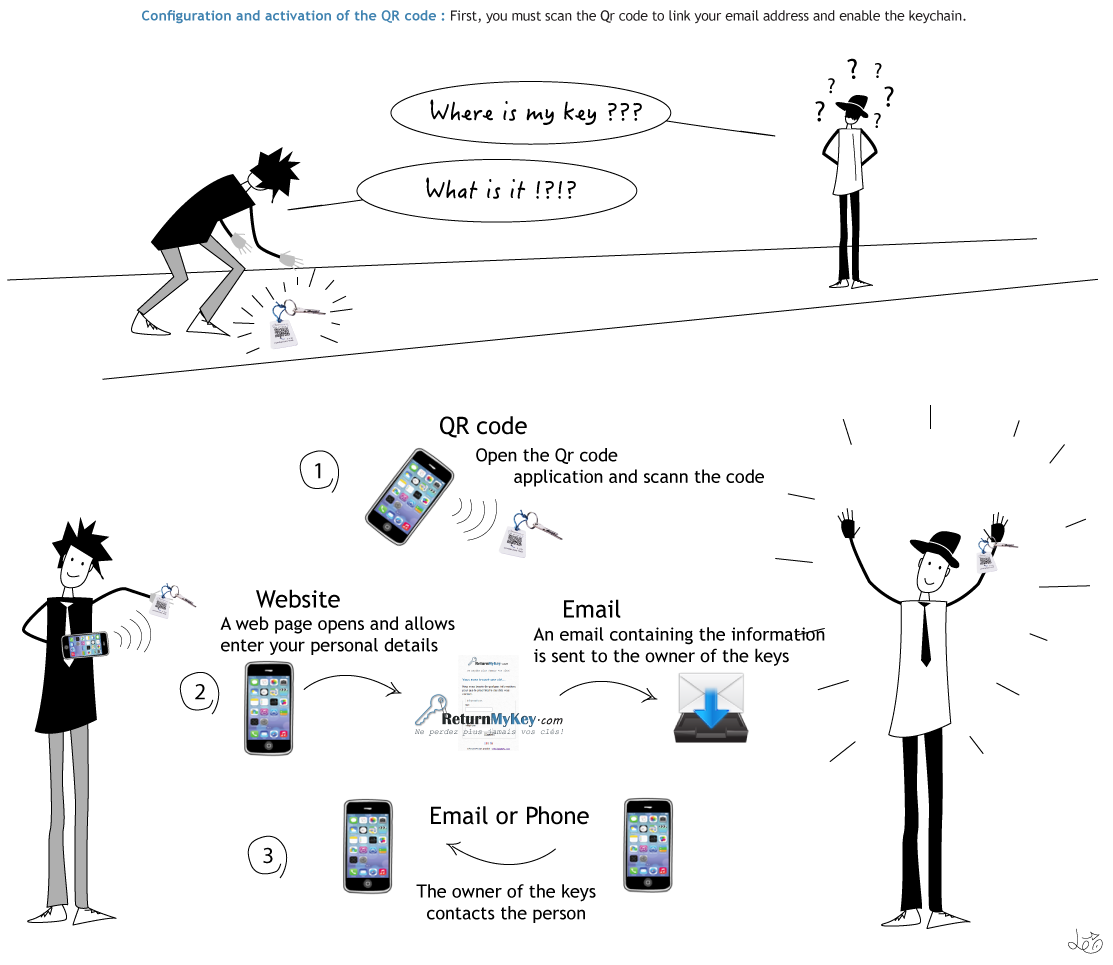 Concept
Who never dreamed of finding back something lost?
ReturnMyKey.com propose to attach a custom QR Code to your keychain (or any other object susceptible to be lost!). In case of loss, anyone who finds your keys will be able to contact you.
More details...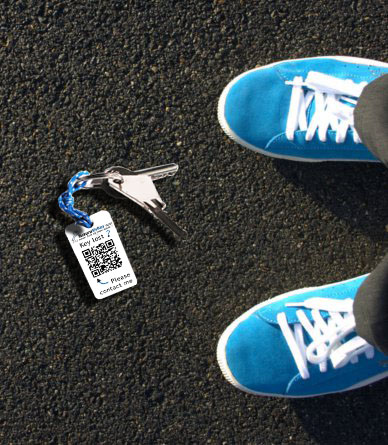 You lose your keychain, a person finds it and scans the QR code above this. A website opens its smart-phone and it share his personal informations on our website (name, phone and / or email), you will receive an email with information to re-contact.
To scan the QR Code you need a phone with an application to scan the code.
Security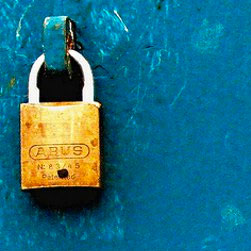 The person who finds the key does not have access to your information.
It only accesses to our secure page.
For extra safety it is advisable, when you contact the person who has your keys,recalls the hidden number or an email address not giving your full name.
Demo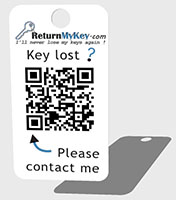 Try the page that appears on the smartphone when the QR code is scanned.
Demo
What is a QR Code and how does it work ?
A QR code (abbreviated from Quick Response code) is a type of matrix barcode (or two-dimensional code) first designed for the automotive industry. More recently, the system has become popular outside of the industry due to its fast readability and comparatively large storage capacity. The code consists of black modules arranged in a square pattern on a white background. The information encoded can be made up of any kind of data.
Source : Wikipedia, find more information here
A lot of compatible phones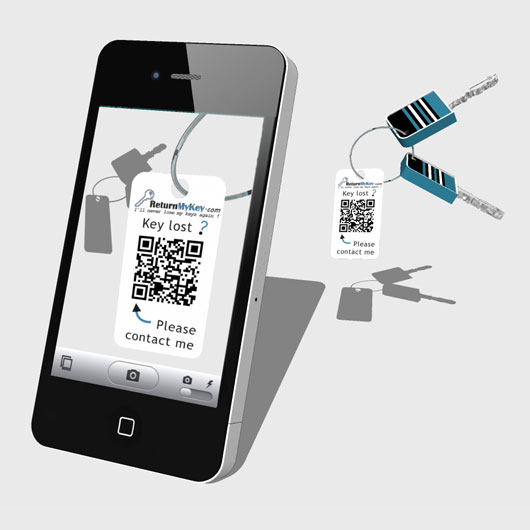 There are a lot of applications to read the QR Codes. Available on different Application Stores for smartphones (Apple AppStore, Android Market, Windows Marketplace, Blackberry World ...) which makes all compatible smartphones.
To scan a QR Code
install on my phone